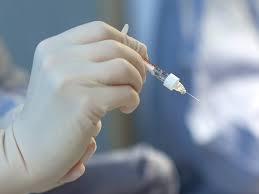 New wet AMD treatment shows promise in phase 3 study
A new therapy for the treatment of wet age-related macular degeneration is showing good safety and efficacy after completing the phase 3 study. Researchers compared the new drug, ONS-5030 (bevacizumab - vikg) against ranibizumab in a 12 month NORSE TWO superiority trial.
Patients were divided into to groups with one group of 113 receiving monthly ONS-5010 injections over the course of a year and the second group of 115 patients receiving the ranibizumab injections for the first 3 months and the every 3 months after that.
At the end of the year-long study, 41.7% of the group receiving the ONS-5010 injections gained 15 or more letters of vision compared to just 23.1% in the control group. Safety results were consistent with results in previous studies and only one patient reported a case of ocular inflammation. The manufacturer of ONS-5010, Outlook Therapeutics, is looking for FDA approval in Spring 2022.
Andrea Schumann
Andrea Schumann is Customer Service Manager for Vitamin Science and is a regular contributor to the Shop VisiVite Blog. Andrea has a Bachelor of Science degree in Business Administration from Central Methodist University.
> Read More About Topic