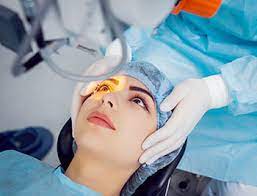 Intravitreal injections increase likelihood of cataract surgery complication
Researchers recently shared results of a retrospective study of cataract surgery patient charts from the Hospital Universitario de la Princesa in Madrid, Spain. Researchers were looking for a possible link between intravitreal injections and posterior capsular rupture (PCR).
PCR is a possible complication of cataract surgery. Researchers took into account patient age, gender, surgical risk factors as well as duration of intravitreal treatment and the number of intravitreal injections in addition to other criteria.
Researchers evaluated 550 cataract surgeries with 83 eyes having previously received intravitreal injections. Posterior Capsular Rupture occurred most frequently in patients who had previously undergone intravitreal injections and patients who had a posterior subcapsular cataract were even more likely to experience a PCR.
Researchers believe that it is important for eye care providers to thoroughly evaluate the cataract preoperatively and share with patients who have received intravitreal injections the increased risk of PCR.
Andrea Schumann
Andrea Schumann is Customer Service Manager for Vitamin Science and is a regular contributor to the Shop VisiVite Blog. Andrea has a Bachelor of Science degree in Business Administration from Central Methodist University.
> Read More About Topic