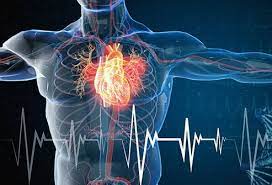 Heart failure linked to age-related macular degeneration
A recent study took a look at the connection between heart failure and age-related macular degeneration (AMD) and was published in the Journal of the American Heart Association.
Researchers in Taiwan looked at a large population-based cohort of women and men to try and determine an association between AMD and an increased risk of developing heart failure. The study was conducted between 2000 and 2012 and involved a review of 13,721 newly diagnosed cases of heart failure.
What researchers found is that AMD is associated with a 1.58-fold increased risk of heart failure after adjustment was made for potential confounders. Also, this notable association was apparent in both non-exudative as well as exudative AMD subgroups.
Additional molecular and pathophysiological studies are needed to clarify the underlying pathophysiological mechanisms behind the association of AMD and heart failure.
AREDS2 supplements can help macular degeneration patients potentially slow the progression of their macular degeneration. VisiVite offers several options of AREDS2 supplements.
Andrea Schumann
Andrea Schumann is Customer Service Manager for Vitamin Science and is a regular contributor to the Shop VisiVite Blog. Andrea has a Bachelor of Science degree in Business Administration from Central Methodist University.
> Read More About Topic