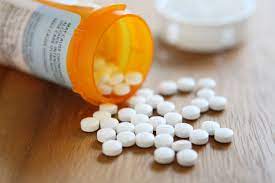 Anti-depressant may be effective in slowing macular degeneration
Researchers have identified the common antidepressant fluoxetine (Prozac) as a direct NLRP3 inhibitor to treat dry age-related macular degeneration. NLRP3 and ASC are inflammasome components that are known to be factors in the development of macular degeneration. Macular degeneration is the leading cause of irreversible blindness for people over the age of 50.
Fluoxetine is currently used to treat depression. Researchers discovered that fluoxetine directly binds the NLRP3 protein and prevents NLRP3-ASC inflammasome assembly and activation. In addition, fluoxetine keeps retinal pigmented epithelium cells from degenerating in animal models of dry macular degeneration.
The databases of two insurance companies were also analyzed by researchers who found that there was also a reduced likelihood of developing dry macular degeneration among patients with depression who were treated with fluoxetine. Other antidepressants did not afford the same protection. Researchers believe these study results demonstrate that fluoxetine could be repurposed as a macular degeneration therapy.
Because the results were circumspect and theoretical, human trials were suggested.
Currently, there are no FDA approved therapies for dry macular degeneration but you can find macular degeneration supplements that are based upon the second Age-Related Eye Disease Study here at ShopVisiVite.
Andrea Schumann
Andrea Schumann is Customer Service Manager for Vitamin Science and is a regular contributor to the Shop VisiVite Blog. Andrea has a Bachelor of Science degree in Business Administration from Central Methodist University.
> Read More About Topic